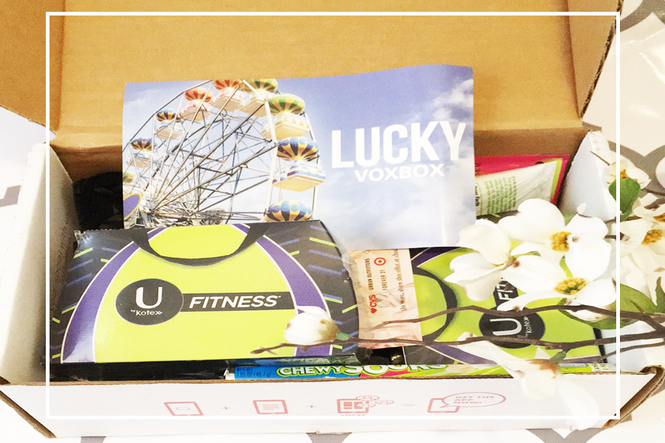 Hello Loves!
I'm so happy that I received my very first Influencer VoxBox. I was so anxiously awaiting it that it came down to where I would be constantly at the front door thinking that I heard a noise (yes I know desperate). Finally, at the end of my fall break, my package was delivered to my front door. It was a blessing after a moody couple of days of bad weather and lack of motivation to blog so the package was quite welcome and cheered me up. I received these products complimentary from Influenster for testing purposes.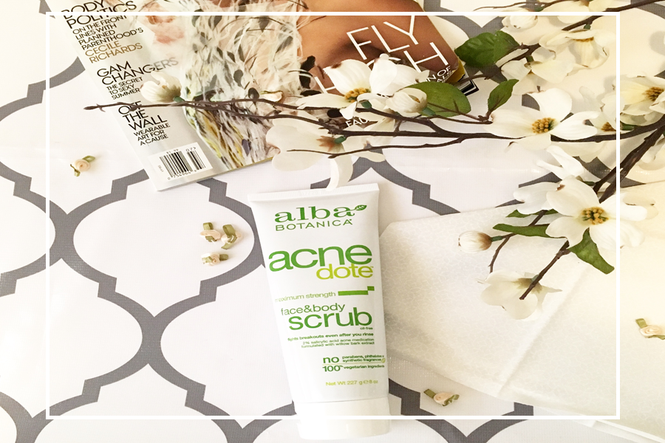 Alba Botanica Acnedote Face & Body Scrub
I really love this scrub not only is it made up of vegan ingredients, but they also don't test on animals. This scrub really helps fight acne I wasn't quite sure about it at first because when I poured a little in my hand it felt lighter than other acne scrubs that I've used such as St Ives or Biore Acne scrubs. It's a smooth gel and really gets deep into your pores when you scrub it in. When I rinsed it off I really saw and felt a difference in my skin. My skin looked brighter and my angry red pimples cooled off and were already reducing in size. This scrub is the one I am completely focused on and my skin shows more results every day!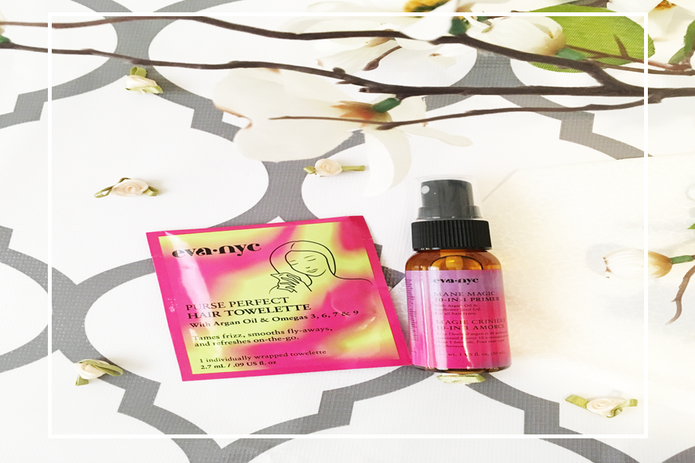 Eva NYC Purse Perfect Hair Towelettes and Mane Magic 10-in-1 Primer
I'm not afraid to say it I have nappy frizzy hair and battle it every day of my natural life. I never used Eva NYC products before so when I saw that it would calm my frizzy hair I was like...yea sure. I was so happy to be proved wrong; I was out and about shopping and once I got to the public bathroom and let me tell you my hair was a mess. I put the towelettes in my purse and decided to give it a try and it immediately calmed my beastly hair. I almost jumped for joy! The serum works even better of course just spray a tad bit and run a comb or brush through and you will be more than satisfied with the results!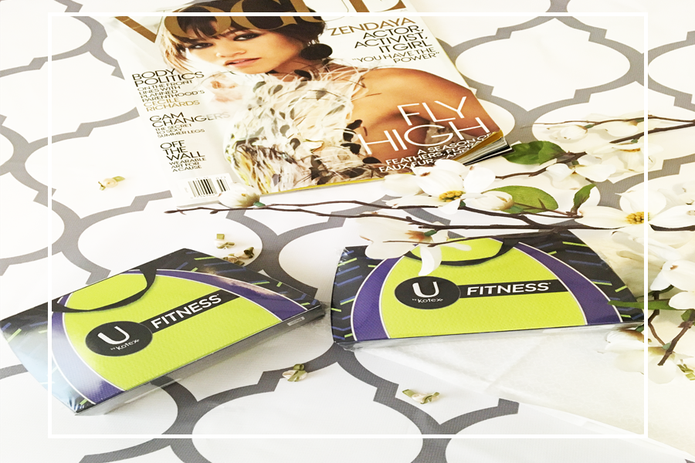 U by Kotex Fitness Tampons and Ultra Thin Pads
I am a big workout fanatic even with my busy life. (If you want to see my workout regime then read my article How To Keep Fit Even On The Busy Days). When my period strikes I don't even want to think about lifting weights or jogging. I usually don't use tampons and I bleed through every pad possible when I go running. I know it's sad, but I gave Kotex a try and went jogging my usual mile. I felt so self-conscious through it all when I got home I expected to see blood on my leggings, but I was wrong the thin pad and the tampon absorbed the blood.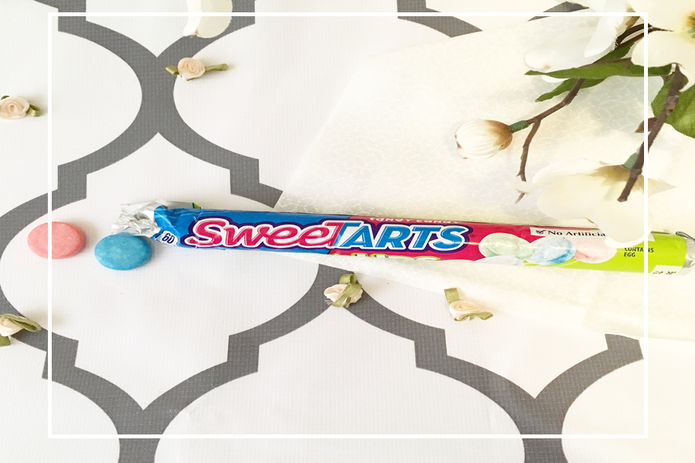 Have I ever how much I loved candy because I think now is a good time to mention how much I really love candy especially sour candy! I was thrilled to receive SweetTarts candy chews I have tried them many times before and love them. With this pack I could not control myself I ate all of them in such a short span that my tongue went numb...oh silly me.
What do you loves think do you like the Influenster VoxBox? Do you use any of these products? What's one you cannot wait to try? I would love to hear your thoughts!